160 tonne bridge falls on side while being installed
This post has already been read 1692 times!
A massive 100m bridge that under construction has toppled over onto its side in Renfrew near Glasgow it happened as the bridge was being moved to its final resting place.
As we can see below the pedestrian and cycle bridge on the ground near Glasgow Airport after falling from an upright position during installation.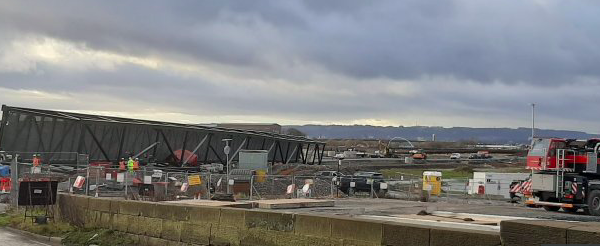 The the bridge toppled over a car was crushed completely by the steel bridge and a large vehicle also tipped onto its side.
There had been a series of  road closures by Renfrewshire Council so the Black Cart bridge could be craned into position.
The Contractors responsible for the work Wills Bros Civil Engineering confirmed the incident at Glasgow Airport Investment Area took place while under construction.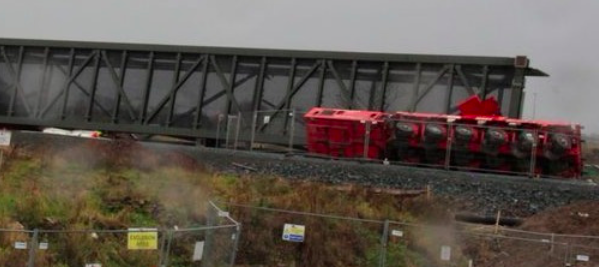 There were no injuries and HSE have been called in to investigate.