Top 10 news stories on Nationaltradesmen.co.uk in 2020
This post has already been read 480 times!
As we think about leaving 2020 in the past it's been a very strange year with Brexit the Covid 19 Pandemic and a complete change of working practices for most people around the world.
Nationaltradesmen.co.uk has grown year on year and has gained many new subscribers to our speedy and revealing news fix.
Our weekly subscriber list has now gown too over 10,000 subscribers and we now have over 11,000 tradesmen signed up and more and more companies are using our services.
Google Analytics show that nationaltradesmen.co.uk enjoyed more than 34K users during the month of November alone this is why many advertisers are turning to us.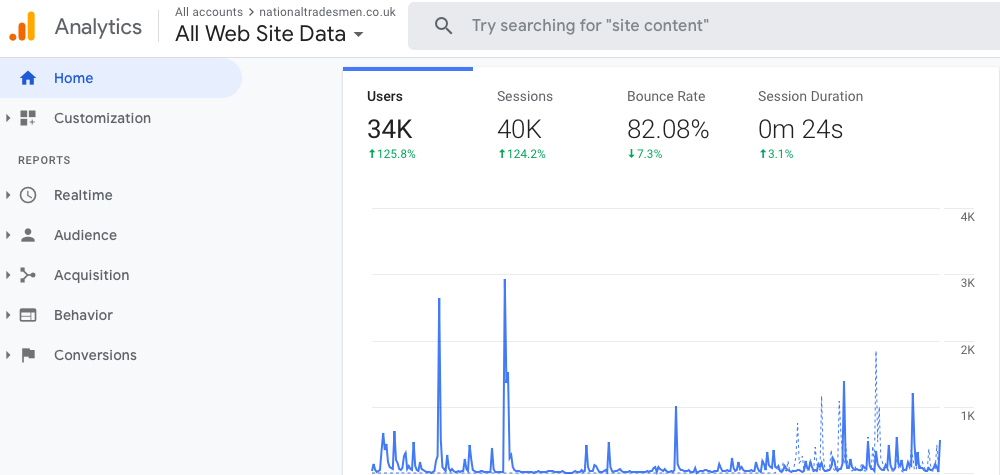 Well ok let's round up the most read news posts of 2020 by amount of views.
Coming in at number 1 with 8363 views is
Should I go to work as a builder ? Gove says work can continue
2.Coming in at number 2 with 4791 views is
3.Coming in at number 3 with 4491 views is
I have a LTD company and am a director can I claim 80% wages
4.Coming in at number 4 with 2819 views is
5.Coming in at number 5 with 2710 views is
6.Coming in at number 6 with 2663 views is
7.Coming in at number 7 with 2375 views is
8.Coming in at number 8 with 2315 views is
9.Coming in at number 9 with 2088 views is
10.Coming in at number 10 with 1827 views is