Van Elle pilling rig topples over on housing site
This post has already been read 4037 times!
A pilling ring has toppled over on a site in Renfrewshire and work has been suspended while the incident is being investigated.
The Van Elle pilling ring which is on the Bishopton development for David Wilson homes which is part of Barratt Developments.
The piling specialist Van Elle called in health and safety executive officials were on site on Thursday morning as an ongoing investigation began into how and why the machine fell over during steel tubular pile unloading operations
A spokesperson for Barratt Developments commented saying: "I can confirm that there was an incident at our Bishopton development involving our piling contractor. Everyone is safe and well. No one was injured.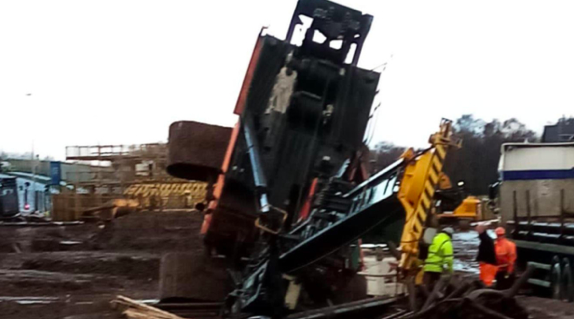 "The HSE has been informed and we are working in partnership with them to conduct a thorough investigation. Work on the site has been suspended."
Van Elle also commented on the situation adding : "On 2 December, one of our rigs working on a site near Glasgow overturned during steel tubular pile unloading operations. Fortunately, no one was injured as a result and the rig has been taken off site for an inspection.
"Van Elle has launched an immediate inquiry into the cause of the incident and we will not be commenting further until we have concluded our investigation."