Over 2000 construction workers died from Covid
This post has already been read 1783 times!
New figures and statistics realised by the government have shown that construction workers are like lambs to the slaughter, and in light of this nationaltradesmen.co.uk is asking why are construction workers being asked to carry on working in dangerous conditions onsite, we believe its because construction workers are undervalued by the whole of society in general.
With the shocking figures being released below show that many construction workers have died form covid while in the trades and construction with the list of those occupations below related to each Covid death with a "SHUT THE SITES" movement growing stronger.
Nationaltradesmen highlighted the plight back in September 2020 reporting that over 360 worker had died in the construction sector.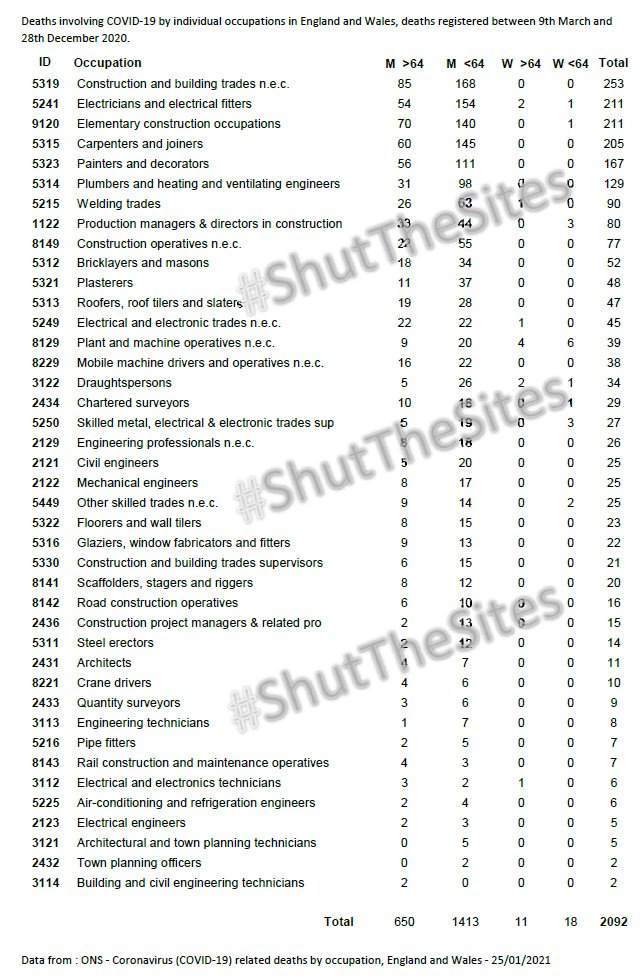 This is why construction workers are included in the rapid Covid testing for asymptomatic with Southwark Council in south London as reported previously by nationaltradesmen.co.co.uk here.
The council said: 'We are currently encouraging key workers and those who can't work from home to get a lateral flow test.
'This includes school staff, supermarket staff, transport workers, security guards, cleaners, construction workers and many other roles.'
Construction workers are continuously told they are to carry on but the latest data they are at extreme risk from being encouraged to work.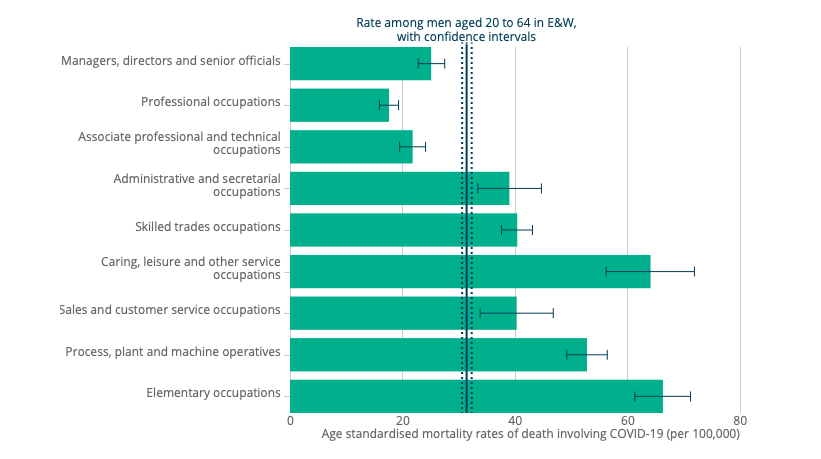 There have also been major outbreaks on large construction site  including Liverpool's India Buildings, according to the Liverpool Echo today.
The firm refurbishing the offices Overbury, has confirmed eight positive coronavirus cases on the site with many builders and labourers expressing they're concern to the ECHO that Covid safety measures not rigorous enough and not being followed by managers.
They claim workers are failing to get tested weekly and say conditions in the toilets were 'appalling' with the whistleblower also claimed that up to 40 workers were forced to eat together in the canteen.
The spokesman added: 'We have implemented strict Covid-secure practices in line with Government guidelines across our sites since March 2020.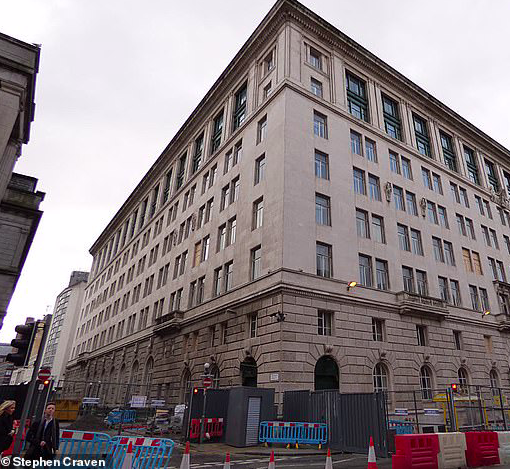 'As an additional proactive approach, we encourage everyone on site at the India Buildings project in Liverpool to have weekly lateral flow tests.
'Eight colleagues have tested positive for Covid-19. In line with government guidelines and company policy, these individuals are currently self-isolating and we wish them a speedy recovery.
'The site has a very large canteen used for breakfast and lunch, with ample space for 2 metre social distancing. Workers are given a specific area and time-slot for meals and the areas are cleaned after each sitting.'
Jerry Swain from Unite the union commented saying that 'Principal contractors and construction clients must recognise and accept their responsibilities to the workers on their sites during this time.
'During the pandemic they have a duty of care to workers which starts from when they leave their home and does not end until when they return again at night. Throughout that time workers must be able to socially distance.
'Contractors need not only to start coordinating on staggering start times across major projects in London to ensure that congestion is kept to an absolute minimum but also widen the time frame in which workers arrive at site.
'There is no point on telling workers to avoid congested trains or stations, unless construction contractors introduce policies which do not penalise or victimise workers who arrive for work late due to following the advice to avoid overcrowding on the transport system.
'Equally construction companies need to ensure free car parking is available to workers and work with the authorities so that where it applies identified construction workers are exempt from the congestion charge.
'Such action would create a real option to drive to work, but if they do so then workers must not be tempted to car share which in itself would create a major risk of transmission.
'Ultimately the challenges faced in keeping workers safe in travelling to and from work will not be resolved by any one organisation working on their own in a silo.
'It is imperative that construction contractors, Unite, construction clients the Mayor of London and the government work together to ensure that workers are able to safely go to work and return home again without the risk of being exposed to Covid-19.'
Unite has published a comprehensive guide for employers and contractors which can be downloaded here.
https://unitetheunion.org/media/3530/212-constructionsectorcovid19guide-2020-11-30-v02g-toc.pdf