Construction still has 235,000 staff on furlough
This post has already been read 576 times!
Even though construction is reporting a relative boom the construction industry still has 235,000 workers on the governments furlough scheme despite the bounce back.
The numbers of construction workers on furlough are no where near the highest level of furloughed workers which peaked at 723,000 during the whole counties first lockdown in April 2020 but up from the low of 170,000 recorded at the end of November 2021.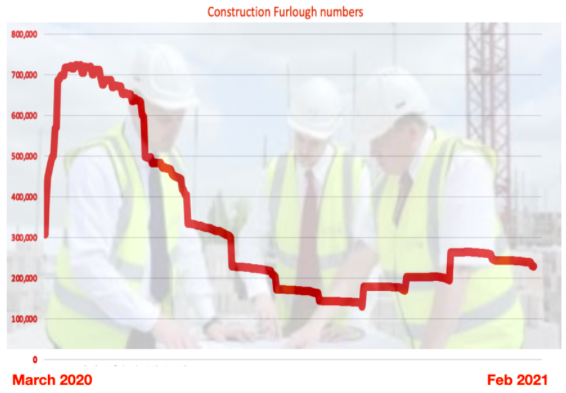 Figures from the HMRC have shown that 91,100 construction companies continued to use the government Covid Job Retention scheme from November to the end of February claiming a total of £824m.
The figures from the government suggest the firms that are office based have the lowest average of 15% of staff receiving some kind of wage support.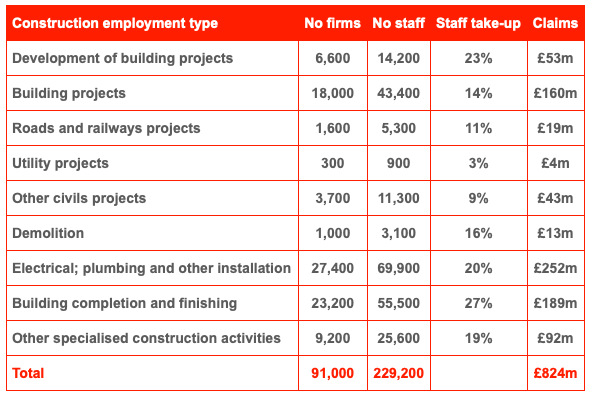 The staff that were in the higher amounts registered as plumbing, electrical, or installation received around 30% (£252m) of the total sum paid out.
With the building sector for finishing and completion ranked second highest receiving £189m of support for staff.
Nationaltradesmen.co.uk continued to report on the how covid has forced firms to take out 24bn in government support and how the pandemic has effected our working lives.