CMA fines Cartel £15m for colluding shoring works
This post has already been read 302 times!
A Competition and Markets Authority (CMA) have fined two large contractors £15m in there part in rigging prices to keep them high, the crack down on this shady contract rigging is a major win for the CMA.
The investigation found that Vp plc and M.G.F. (Trench Construction Systems) Ltd colluded and shared information on future pricing and commercial strategy in effect rigging the contract price.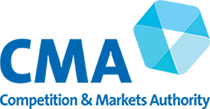 With the collusion being coordinated the companies could ensure there profits were much higher than the should have been this included sharing each other's tenders and challenging quotes they deemed too low.
The colluding which went on over a period of two years the companies were fined  £11.2m Vp and £3.7m M.G.F.
Maybe LTD another groundworks company discovered the collusion and reported it because of this, Mabey has not been fined as it full cooperated with the CMA's Leniency Programme.
Michael Grenfell, Executive Director of Enforcement at the CMA, said:
Today's announcement shows that the CMA continues to crack down on illegal cartel behaviour and protect consumers. The CMA will not tolerate illegal conduct which weakens competition and keeps prices up at the expense of consumers.

This is the fourth time in the last 2 years that the CMA has fined a cartel in the construction sector. It is essential that the sector, which is crucial to the success of our country's economy, can benefit from a competitive marketplace to deliver value, innovation and quality.
The CMA runs a Cheating or Competing campaign, which aims to educate businesses about which practices are illegal and urges people to come forward if they suspect a business has taken part in illegal behaviour. There's also a range of guidance to help businesses understand more about competition law.
More information is available on the case page.