Super crane Big Carl lifts massive rings at Hinkley point C
This post has already been read 1428 times!
The world's biggest crane Big Carl lifted the first of three massive prefabricated steel rings with a total weight of 575 tonnes which from the reinforced cylinder around the nuclear reactor.
The super massive crane Big Carl with a huge reach of 160m to lift the rings in a night lift in the four day operation because of high winds.
Eve through the huge lift represented a lot of challenges including operating under Coronavirus restrictions, the lift was done on time and without a hitch.
Big Carl is 250m tall, moves on rail tracks and will eventually lift pieces weighing more than 1,000 tonnes
The ring was gently placed on 96 hydraulic jacks which lowered the ring into its exact position
The first steel containment ring weighs 382 tonnes – around the weight of a 747 Jumbo jet – lifting gear took the total lift weight to 575 tonnes.
The liner ring is the second of five pieces that make up the steel containment for each reactor, including the base and the dome.
The new reactor is part of the first 3.5km cooling water tunnels and the reactor base of unit two, Hinkley point power station when finished will help Britain reach Net Zero by producing reliable low carbon electricity for more than 7 million homes.
Hinkley Point C Managing Director Stuart Crooks  commented saying that: "This spectacular lift is a remarkable achievement in a year when everyone has had to make extraordinary efforts to keep the site and community safe from infection.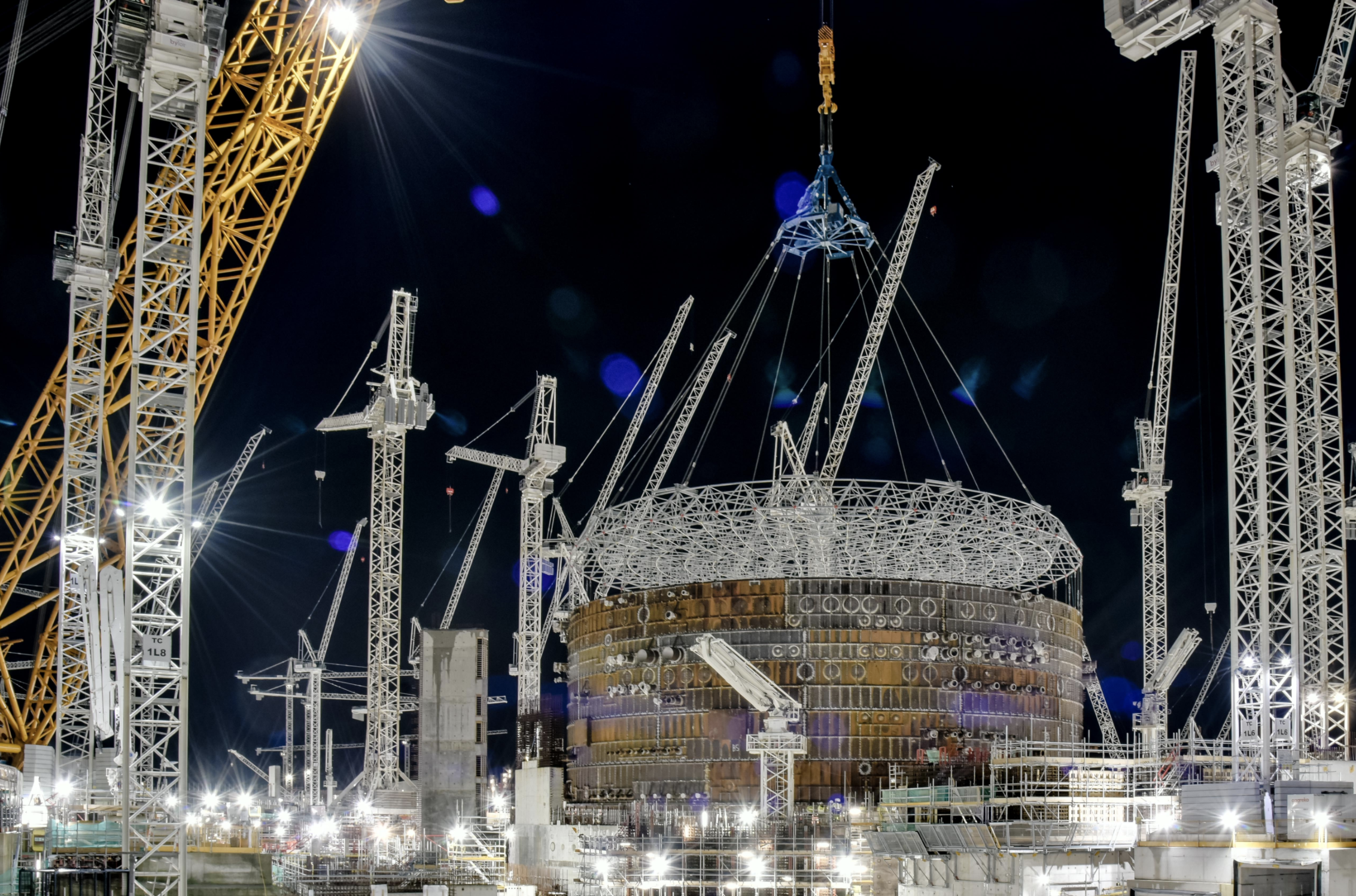 "The precision involved is like watch-making on an industrial scale.
"Our ability to maintain progress in such tough circumstances is a testament to the commitment of the workforce and our suppliers across Britain and the world.
"Construction of Hinkley Point C's two reactors continues to provide evidence that repeating an identical design improves quality and efficiency – something that will bring big benefits to Sizewell C in Suffolk."