Robotic dog takes 3D images on Battersea Power Station
This post has already been read 578 times!
Spot the dog has been deployed and let off the leash at the Battersea Power Station project in London, to track construction progress on the vast site negating the need for some site management to take images and measurements thanks to 3D imaging.
The robocalls dog built by Boston Dynamics agile is being tested on phase 3 of the project to track works progress and ensure the build is too standard and to design.
Award winning architect Foster and Co are working with US robotics expert Boston Dynamics to trial the dog-bot in a real construction environment.

The robo dog called spot can climb stairs and crosses rough terrain with ease as a tool to capture and monitor progression throughout the whole building site.
The design team have devised a map to roughly set up the missions Spot needed to follow on site tasking it to scan certain areas and capture specific data.
Returning to the site on a weekly basis allowed Spot to re-run the same missions with the process yielding a sequence of highly comparable, consistent models.
Martha Tsigkari, Partner, Foster + Partners commented saying: "The ability of Spot to repeatedly and effortlessly complete routine scans, in an ever-changing environment was invaluable not only in terms of the consistency but also the large amount of high-quality data collected.
"Through this process we developed a sequence of scans that may help us track the project progress against timeframes as well as facilitate regular comparisons against the BIM model.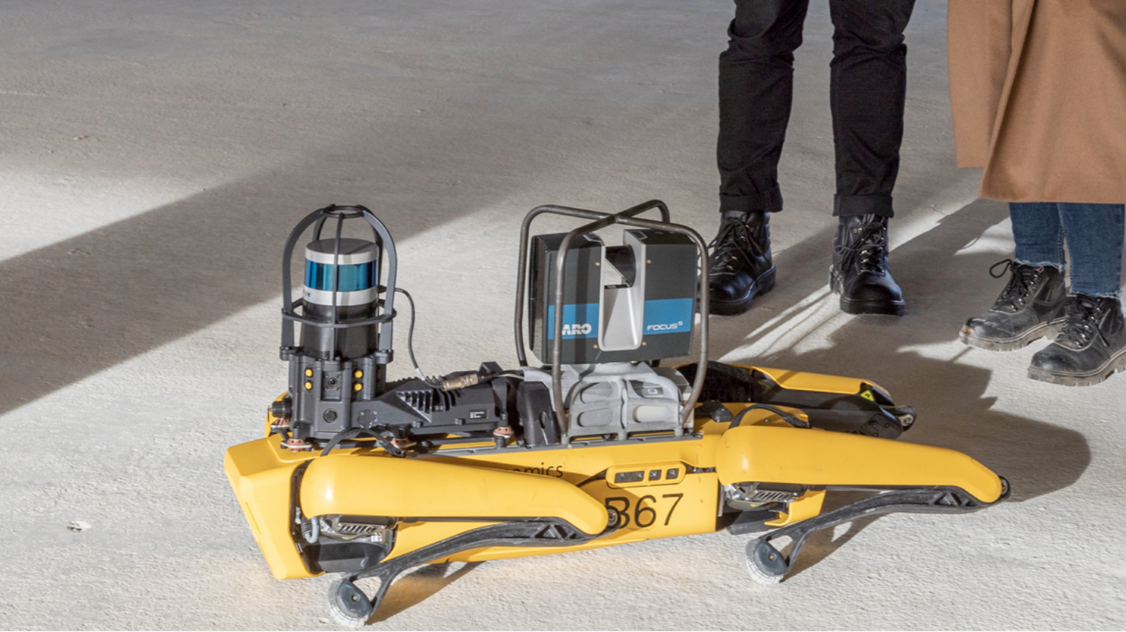 Spot has helped to construct a digital twin of the Foster + Partners campus in London.
Spot's Autowalk functionality allowed the team to build up a four-dimensional model, showing how the space changes over time.
Head of Phase 3 Scott Grant, Battersea Power Station, said, "We were delighted to assist Foster + Partners in using Battersea Roof Gardens as a test bed for Spot.
"The team explained how the robot can be used on a construction site and the various benefits it could bring. We were excited to see it in action and have enjoyed having Spot on site."