Scaffold collapse at fifth floor apartment block in Glasgow
This post has already been read 1091 times!
There has been a scaffolding collapsing incident on the fifth floor of a luxury apartment block under construction in Glasgow yesterday during high winds with large amounts of scaffolding hanging from the building.
All the roads around the Glasgow £30m Park Quadrant site were closed when scaffolding collapsed on the top floor luckily no one was harmed during the collapse.
The developer Ambassador Developments Park Quadrant Ltd made a statement "A section of scaffolding on our Park District development has sustained damage from high winds this afternoon.
"No one has been injured and all health and safety protocols are being followed, with the construction site and road at Lynedoch Place currently closed.
"The safety of all residents and our workforce is our main priority, both HSE and Police Scotland have been informed."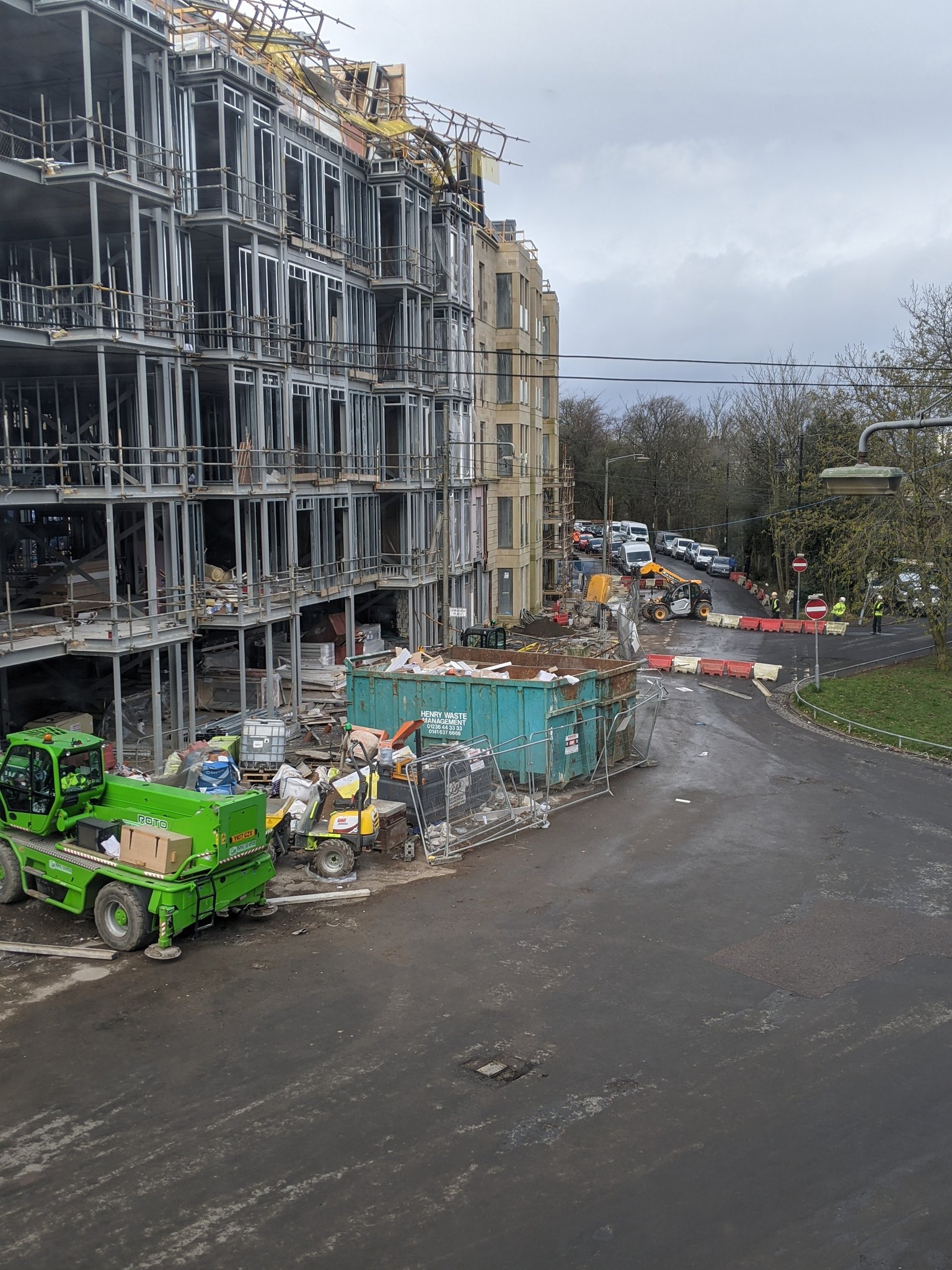 The twitter user who posted the photos said "Crazy times, the new Park Quadrant Residences roof scaffolding came down! Doesn't look like anyone was injured thankfully! Area is not safe though, would avoid Lynedoch Place on foot or car, stuff still falling down"
Crazy times, the new Park Quadrant Residences roof scaffolding came down! Doesn't look like anyone was injured thankfully! Area is not safe though, would avoid Lynedoch Place on foot or car, stuff still falling down #ParkQuadrantResidences #parkcircus #Windy #Dangerous #Glasgow pic.twitter.com/0IuGHswPDj

— Andrew Meikle (@Notaphish) April 8, 2021